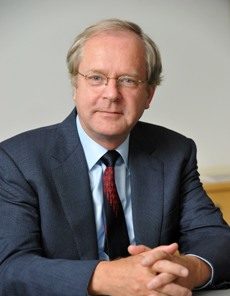 Professor Emeritus
Unversität Trier, Germany
Prof. Dr. Gerhard Robbers received his doctoral degree in law in 1978 and obtained his final law degree in 1980 in Freiburg. From 1981-1984 he served as law clerk to the President of the German Federal Constitutional Court. In 1986 he obtained his habilitation in law. From 1988 to 1989 he was professor of law at the University of Heidelberg. Between 1989 and late 2014 he was Professor for Public Law at the University of Trier, where he was the Director of the Institute for European Constitutional Law and the Director of the Institute for Legal Policy at the University of Trier. In 2003-2004 he was president of the European Consortium of Church and State Research, of which he is a member. He is also member of the Advisory Council for Freedom of Religion at ODIHR/OSCE. He served as judge at the Constitutional Court of the state of Rhineland-Palatinate, and between November of 2014 and May 2016 he was the state's Minister of Justice and Consumer Protection.
Professor Robbers' primary areas of research have been law and religion, constitutional law and international public law. He has been an advisor to several national governments and international organizations. He is a member of the Steering Committee of the International Consortium for Law and Religion Studies (ICLARS) a Founding Editor-in-Chief of the Oxford Journal of Law and Religion. He has been an Executive Board Member of the German Protestant Church Congress (2007-2013) and was President of the 34th Congress (2013).