Gerald and Claudia Williams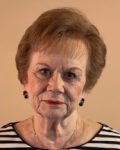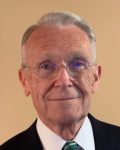 Gerry and Claudia Williams recently completed service as United Nations Government Relations Representatives in Geneva, Switzerland, for the Church of Jesus Christ of Latter-day Saints. Gerry was a founding faculty member at the J. Reuben Clark Law School, where he specialized in negotiation and conflict resolution. He has been a visiting professor at Kabul University (pre-war Afghanistan), University of Cairo (Egypt), and Harvard Law School. He was President of the France, Bordeaux Mission. Gerry earned his B.S. from BYU and J.D. from the University of Utah.
Claudia Williams worked many years as a therapist after she earned a master's degree in social work at Brigham Young University. She had also worked in hospital laboratories. Claudia received a B.S. in microbiology from BYU. They have five children and 15 grandchildren.