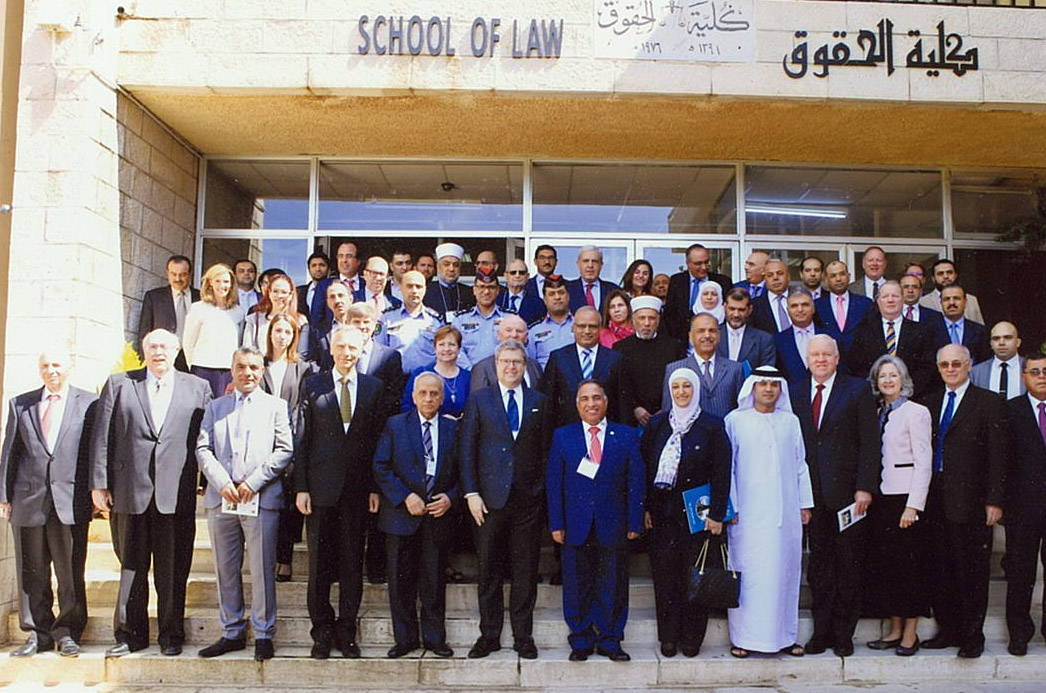 On April 22-23, 2018, the Center sponsored its first Middle East regional conference. Held at the University of Jordan in Amman, Jordan, the theme of the conference was "The Amman Message in a Changing World," a retrospective look at The Amman Message, a vision of peaceful Islam promulgated by King Abdullah II of Jordan a decade ago. The conference was sponsored by the Center, the University of Jordan Law School, and BYU Religious Education.
His Royal Highness, Prince Hassan bin Talal, the uncle of King Abdullah II, was the royal patron of the conference. The conference was opened by the president of the University of Jordan, Professor Dr. Azmi Mahafzah. The keynote address was delivered by the former prime minister of Jordan, His Excellency Professor Dr. Senator Adnan Badran, chairman of the board of the University of Jordan. The opening session was attended by the highest-ranking leaders in the Jordanian Government, the Jordanian Judiciary, religious leaders, and educational leaders, and was covered by television and print media.
International and Jordanian speakers reflected on the lessons and continued significance of The Amman Message including constitutional and judicial perspectives, the implementation of The Amman Message, human rights and minority protection, responses to violent extremism, and the ongoing relevance of The Amman Message. ICLRS Director Brett Scharffs, Senior Fellow Erlend "Pete" Peterson, BYU Professors Robert Freeman and Daniel Peterson all participated.
A key partner in Jordan was Professor Fayyad Alqudah, Dean of the University of Jordan Law School. In addition, special thanks goes to Helen Leon for her support of the conference.