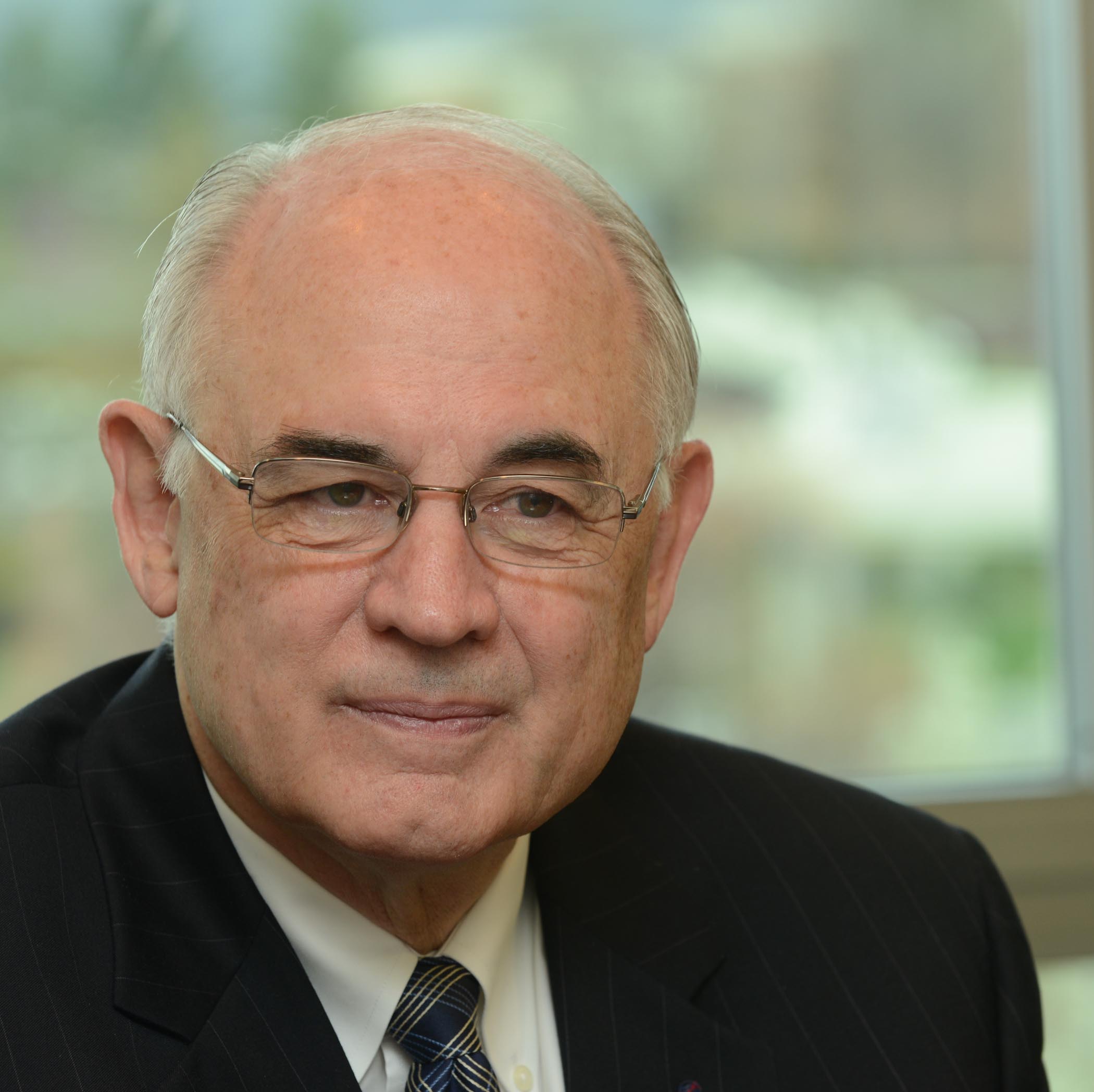 Erlend "Pete" Peterson is currently serving as a Senior Fellow for the Middle East in the BYU International Center for Law and Religious Studies. Prior to accepting this invitation, Pete retired from Brigham Young University having completed fifty years of full-time employment. At the time of Pete's retirement, he had served as BYU's Associate International Vice President for fifteen years. Prior to that, he served in several professional positions in Admissions and Records—with twenty-seven years as Assistant Dean, Associate Dean and Dean.  Pete became involved in Brigham Young University's international efforts in 1973 when he was named assistant dean of the Division of Admissions and Records and given responsibility for Brigham Young University's special international scholarship programs. In 1985, he was appointed an associate of the David M. Kennedy Center for International Studies and in 1990 he was named dean of Admissions and Records.
Pete's interest in the Middle East began when his father accepted employment with the U.S. government to establish the Point Four Program in Iran. He and his family lived in Iran from 1951-54, which included the 1953 Mosaddegh–Iranian coup d'état. Pete's interests increased with his 30-year management of BYU scholarship programs in Jordan and Palestine. In 1997, H.M. King Harald of Norway recognized Pete for his lifelong service to Norway by knighting him Knight First Class of the Royal Norwegian Order of Merit, Norway's highest commendation to a non-Norwegian citizen.
Pete's diplomacy extended beyond Scandinavia, however. In 1996, during Utah's centennial celebration, Pete chaired the Utah Statehood Centennial Ambassadorial Visits Program. In that year, 42 ambassadors visited Utah. Seeing the success of the program, Pete established the Brigham Young University Ambassadorial Lecture Series, which brings five to ten ambassadors a year to Utah and Brigham Young University. At the time of his retirement, Pete had hosted over 260 foreign ambassadors from 104 countries.
In recognition of Pete's international contributions to the State of Utah, The Days of '47 Committee designated Pete as the 2001 Pioneer of Progress in Education. In 2005 he received the International Award of Utah by the World Trade Association of Utah.  In 2008 he was given the US-China Educational Pioneer Award by the Chinese Association for Science and Technology (CASE).  In 2011 he was given the Lifetime Achievement Award for a Career in International Education by the Utah International Higher Education Summit.  In 2013 he was given the Citizen Diplomat Award by the Utah Council for Citizen Diplomacy (UCCD) for hosting over 1,000 international delegates who had visited Utah on the U.S. State Department's International Visitors Program.
Pete began his full-time employment at Brigham Young University in 1966 and holds three degrees from Brigham Young University: a baccalaureate degree in business; a master's degree in Sociology; and, a doctoral degree in Educational Administration. Pete is married to Colleen Dawn Keith. They have six children and twenty-six grandchildren.