Elizabeth Clark Delivers Keynote Address at JRCLS Religious Freedom Symposium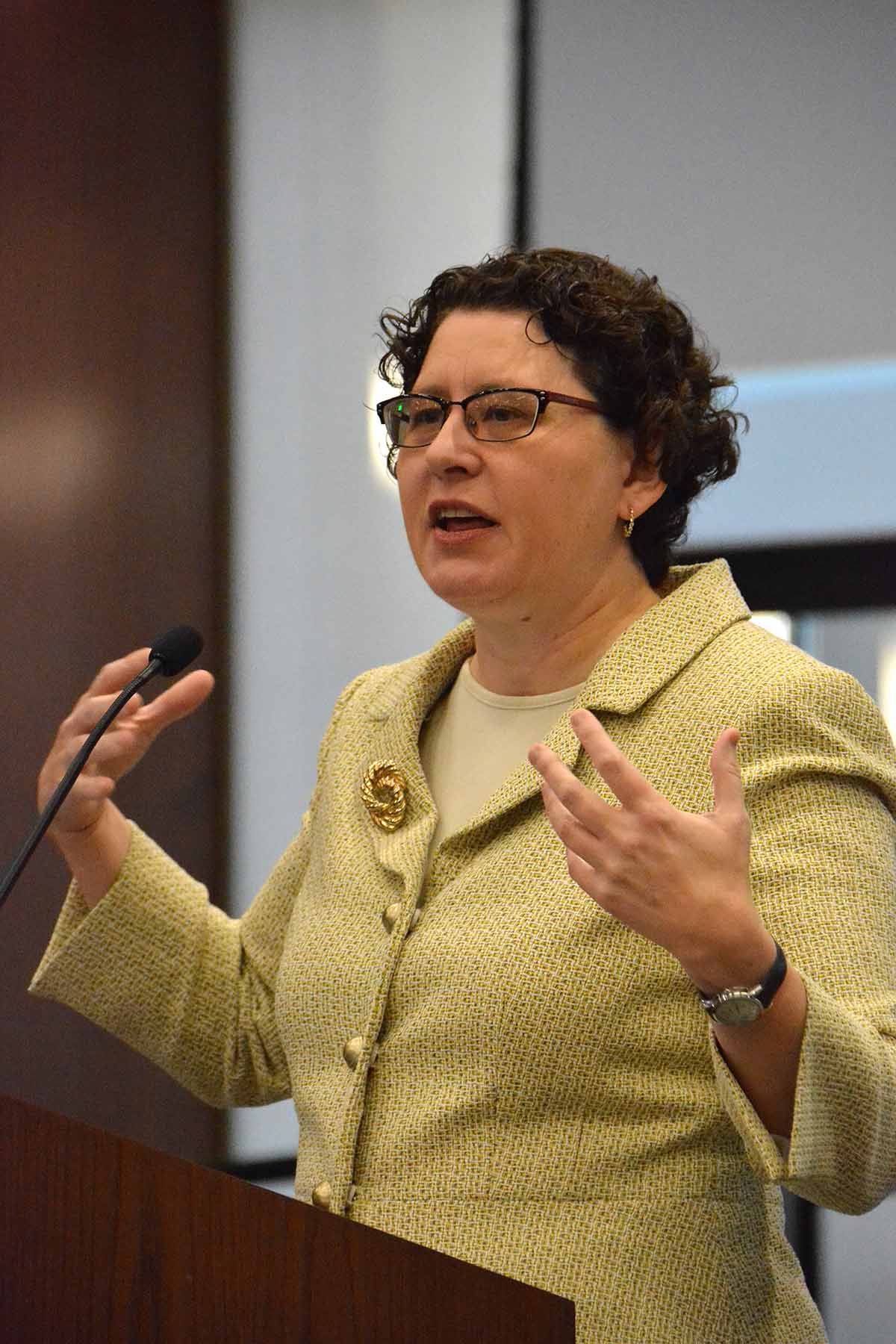 Associate Director Elizabeth Clark participated in a religious freedom symposium on November 12, 2016 at the University of Utah in Salt Lake City. Hosted by the J. Reuben Clark Law Society's Salt Lake City and S.J. Quinney College of Law Chapters, the symposium speakers addressed different aspects of religious freedom.
Professor Clark delivered the keynote address. She provided an overview of the fundamental principles of religious freedom, including the benefits to society that religious freedom provides.
Other speakers included Shawn Gunnarson, First Amendment Attorney at Kirton & McKonkie; Gary McKean, attorney and member of the Utah-Idaho Southern Baptist Convention; James Sonne, founding director of Stanford Law School's Religious Liberty Clinic; and Hannah Smith, Senior Counsel with the Becket Fund. In addition to the various presentations, all speakers participated in a panel discussion answering questions about religious freedom topics. A complete writeup of the conference is available here.