Elizabeth Clark at Nootbaar Institute, Pepperdine Law School 9-10 March 2017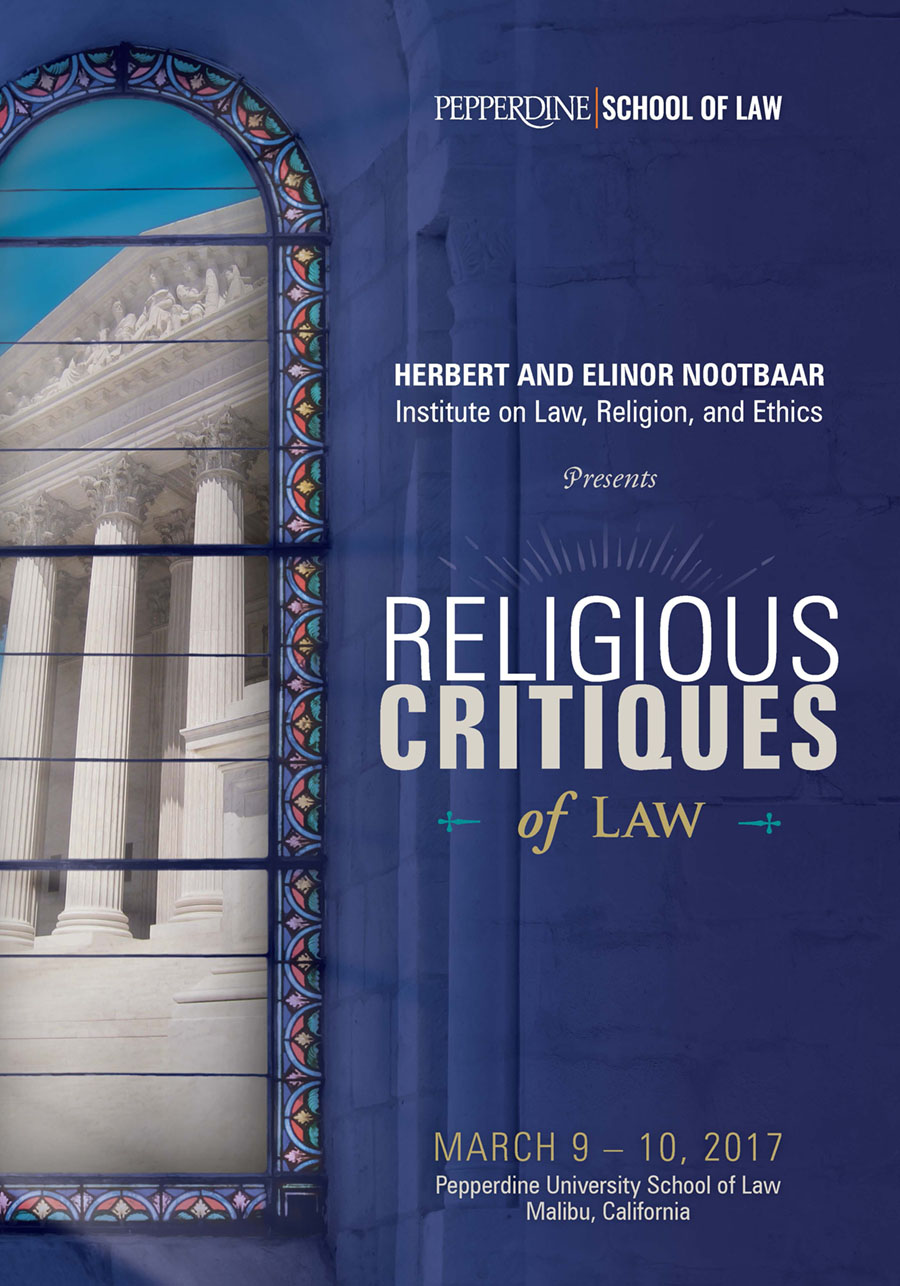 Associate Director Elizabeth Clark presented a paper at Pepperdine Law School's Nootbaar Institute Conference, "Religious Critiques of Law", on March 9-10, 2017.
This year's conference theme, Religious Critiques of Law, was centered around Tom Shaffer's premise in his book American Lawyers and Their Communities that lawyers need to see the problems of a religious congregation from the viewpoint of the house of worship, not just the courthouse. Speakers were encouraged to support or challenge Shaffer's notion that religious critiques of law are of value. Professor Clark was one of several speakers from a wide variety of religious traditions addressing the law from their traditions. Her paper "Mormon Postmodern Critiques of the Nature of Law" looked at understanding freedom in LDS doctrines and how that contributes to Mormon willingness to engage in dialogue on social issues.