Discussions in Strasbourg at the European Court of Human Rights:
"New Conceptual Challenges Regarding Freedom of Religion of Belief"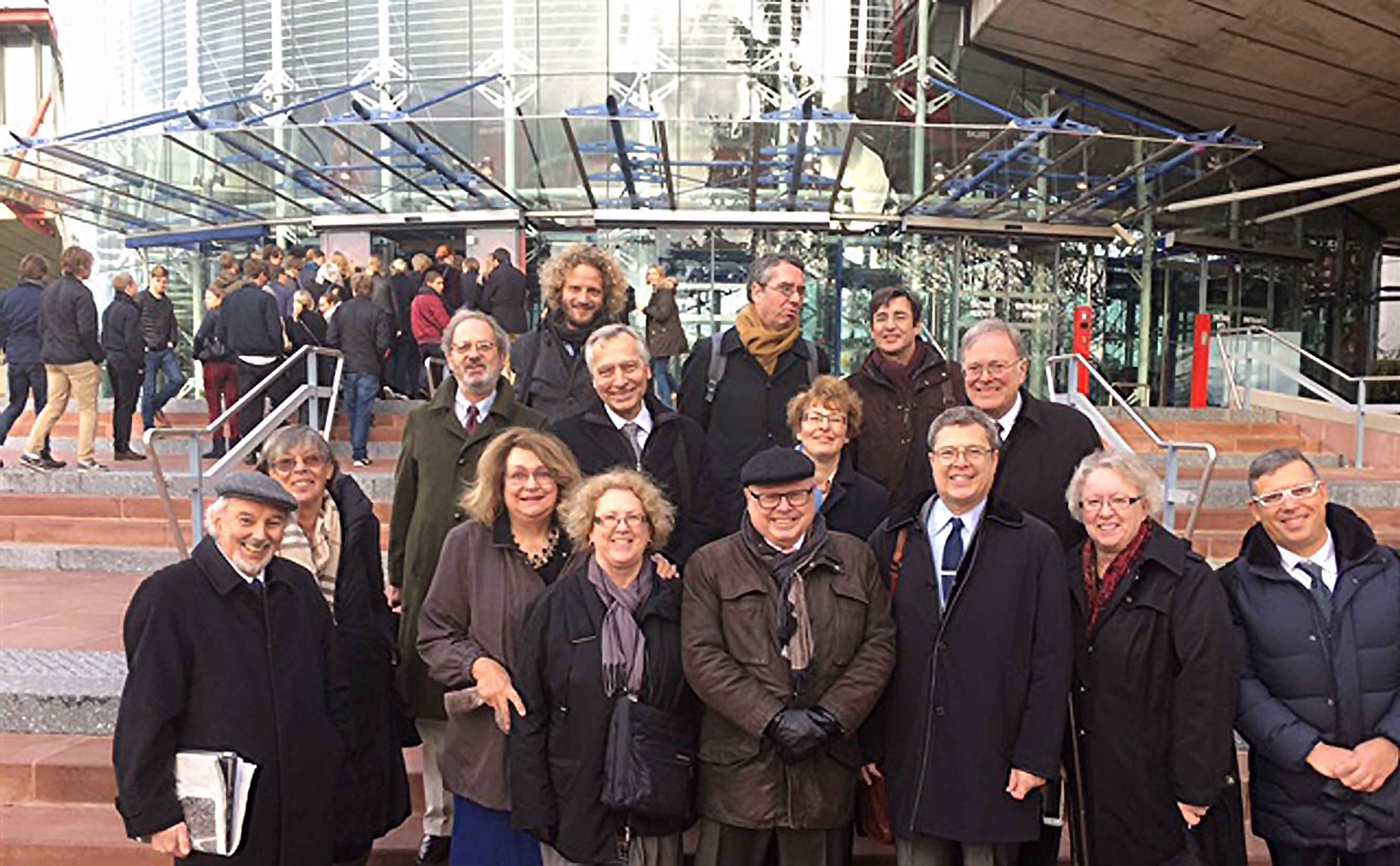 The International Center for Law and Religion Studies participated in the organization of a Series of Discussions at the European Court of Human Rights in Strasbourg, France, on 17-18 November 2016. Attending the event were Center Founding Director Cole Durham and Director Brett Scharffs, along with Senior Editor Donlu Thayer and members of the International Advisory Council Duane and Erlyn Madsen. Also involved in organizing the event was Grégor Puppinck, director of the European Centre for Law and Justice, who attended with colleagues Thierry Rambaud, Vincent Cador, Claire de La Hougue, and Jean-Pierre Schoupe.
Other participants included Ján Figel', Special Envoy for Promotion of Freedom of Religion or Belief outside the European Union, and Australian barrister and legal academic Neville Rochow and his wife, Penelope, who are serving as government relations representatives of The Church of Jesus Christ of Latter-day Saints at the seat of European Union governance in Brussels, and a number of other noted scholars of the Court's freedom of religion or belief jurisprudence, including Sophie van Bijsterveld, Silvio Ferrari, T. Jeremy Gunn, Zdravka Kalaydjieva, Yannis Ktistakis, Vincenzo Pacillo, Javier Martínez-Torrón, Jeroen Temperman, and Renáta Uitz.
The European Court of Human Rights is a body of the Council of Europe, whose jurisdiction comprises the 47 Member States who have acceded to the European Convention on Human Rights, the treaty that provides the body of law for the work of the Court, and enables citizens of Member States to bring action against States for violation of the rights enumerated in the Convention.
The International Center for Law and Religion Studies has for many years hosted and maintained the website of the Strasbourg Consortium, what is perhaps the most complete list of cases from the Court involving freedom of religion or belief.