Denise Posse-Blanco Lindberg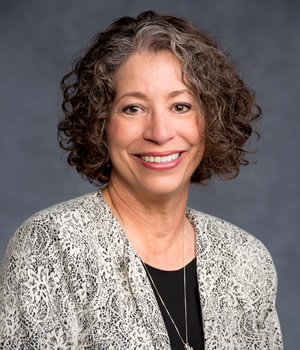 Denise Lindberg, Senior District Judge, Third Judicial District Court, State of Utah, joined the Center  in 2017 as a Senior Fellow for Latin America. In 2018, she and her husband, attorney Neil Lindberg, accepted an assignment as Co-Directors of an ICLRS initiative to the Organization of American States in Washington, DC. Lindberg was born in Cuba, and educated in Cuba, Puerto Rico, and the United States. In 1963, her family came to the US, settling in New Rochelle, New York. Lindberg attended Brigham Young University, where she received a bachelor's degree in Communications, and the University of Utah where she received a master's degree in Educational Psychology in 1973, a master's degree in Social Work in 1978, and a Ph.D in Health Sciences in 1980. During—and following—her graduate schooling at the University of Utah, she worked for various State of Utah agencies. As part of her work, she became intrigued with the analytical approach used in the law. Lindberg received a scholarship to BYU's J. Reuben Clark Law School. She graduated magna cum laude, placing second in her class. She served as an articles editor for the BYU Law Review.
Judge Lindberg served as a law clerk for Monroe G. McKay of the United States Court of Appeals for the Tenth Circuit and for Associate Justice Sandra Day O'Connor of the Supreme Court of the United States. Following her clerkships, she practiced as an appellate and healthcare lawyer in the Washington, DC offices of two national law firms. In 1995 she returned to Utah and worked as in-house counsel for a subsidiary of Aetna Life and Causualty Company. She was appointed as a judge of third judicial distrcit of Utah in 1998 by Utah Governor Mike Leavitt. Lindberg's caseload included both civil and criminal cases. Judge Lindberg served as Master of the Bench with the American Inns of Court and was on the executive committee of two Utah Bar sections. For 14 years she chaired the court and lawyer committee that drafts the criminal Model Jury Instructions used by the Utah State courts for criminal trials. She was elected a member of the American Law Institute in 2000, where she served as an advisor to an ALI project.  Since 2016 she has been working on issues of freedom of religion or belief (FoRB) and has participated in several conferences discussing FoRB issues from a judicial perspective.  In 2017 she was elected to membership in the Latin American Consortium for Religious Liberty. In early 2014, Judge Lindberg was called as a member of the  Church's Young Women General Board.