Delegation from France visits the Center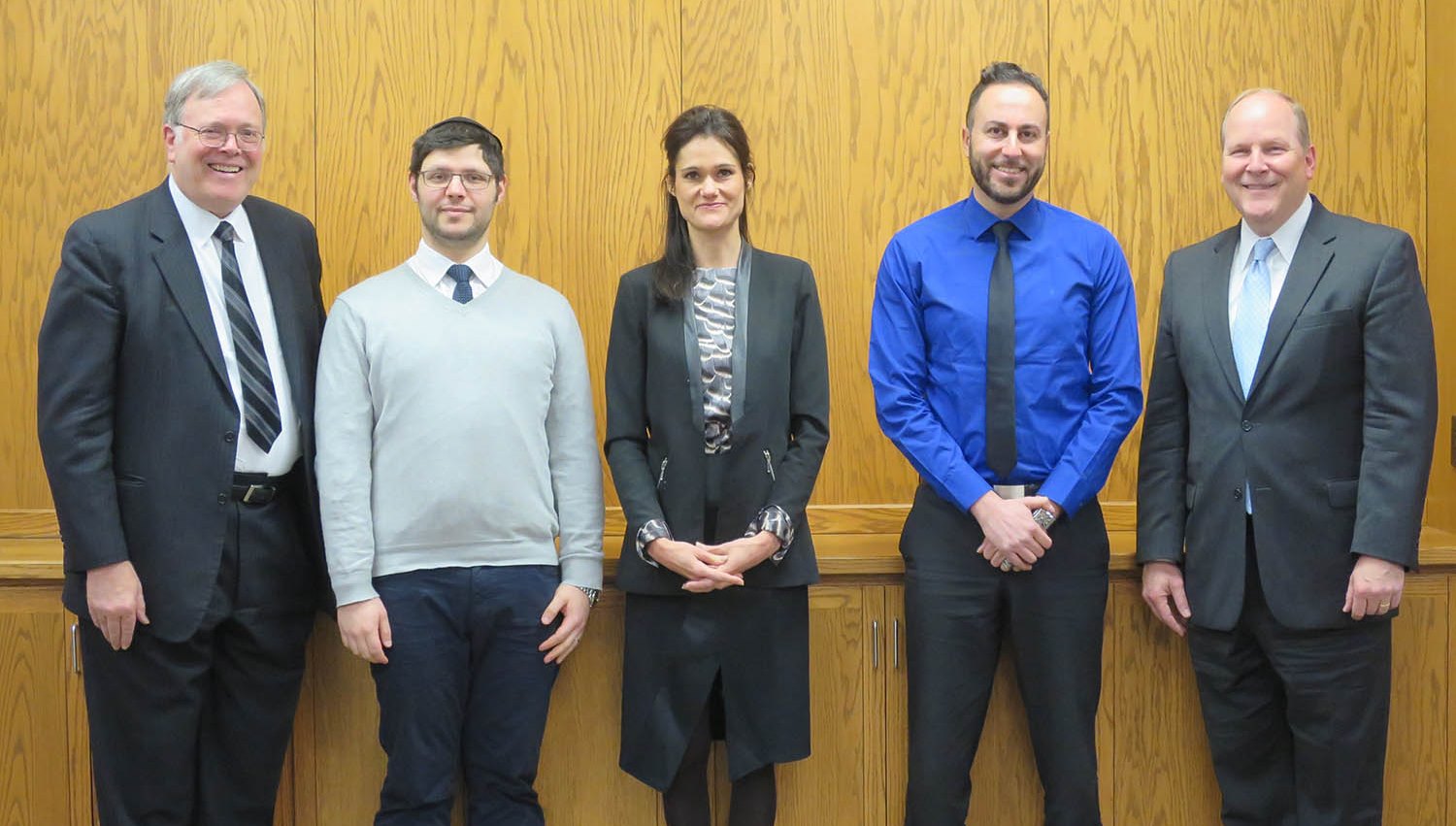 On Friday, 4 March 2016, a delegation from France, invited to the United States under the auspices of the Department of State's International Visitor Leadership Program, and arranged by the Utah Council for Citizen Diplomacy, visited the International Center for Law and Religion Studies as part of their time at Brigham Young University. The three French visitors, Ali Dahmani, Director, ACSECE, Capelette Mosque, Marseille; Frederique Neau-Dufour, PhD, Director, European Center of Deported Resistance Members; and Emmanuel Valency, Rabbi of Bordeaux and Southwestern France, met with Cole Durham, Center Director, and Gary Doxey, Associate Director. The meeting included an overview of the Center and its mission, as well as a comparison between the French concept of laїcité and American secularism, and discussion on the importance of religious freedom, and the need for respect for all beliefs.
The visitors had the opportunity to ask questions and take part in the discussion. They cited examples of concerns they encountered in France as well as asking questions of Professors Durham and Doxey. Professor Durham commented that we live in a plural society and tensions regarding beliefs exist everywhere. It is important to find ways that everyone can feel heard and respected. Millions of young people are approaching a critical age when they are more easily swayed towards radicalized views. Building respect for others into their lives would go a long way to improve interfaith relations. He reiterated the need for those of different faiths and backgrounds to work together on concrete issues, and to stand up for others who may be having problems.