Conference on "Civil Religion in the United States and Europe: Four Comparative Perspectives," Provo, Utah, 12-14 March 2009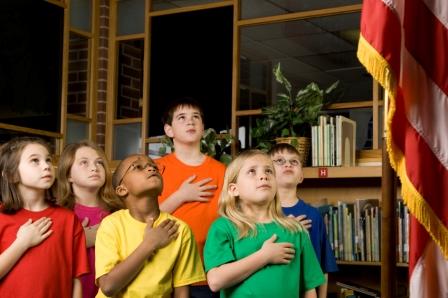 Bulletin April 2011: The proceedings of this conference have been published in Volume 41, Number 4 of the George Washington International Law Review.
Frederick M. Gedicks, Guy Anderson Chair and Professor of Law, J. Reuben Clark Law School, organized a conference on the topic "Civil Religion in the United States and Europe: Four Comparative Perspectives." sponsored by the International Center for Law and Religion Studies and held at the Law School in Provo, Utah, on 12-14 March 2009. The term "civil religion" captures the idea of a set of religious or religion-like beliefs that sanctify a country's origin, history, and purpose. The question of civil religion has been raised in recent years throughout the world, but particularly in the United States and Europe, and has renewed salience with the passage by the Supreme Court of the United States' Pleasant Grove City v. Summum, in which the Court upheld the display of a Ten Commandments monument in a city park.
Participants from France, Italy, Turkey, and the United met in this conference to consider answers to such questions as these:
Is civil religion really necessary to create a stable core of national unity?
Does civil religion help or harm the mediation of religious difference and shared national values in the pluralistic conditions that exist in contemporary western democracies?
Does civil religion provide a way of affirming religious heritage without imposing religious belief, or is it co-opted by denominational majorities?
Is civil religion affirming of or counterproductive for denominational belief?
Is there even room for civil religion in a secular state that faces increasing religious and cultural pluralism?
Is secularism itself a civil religion?