Cole Durham Participates in "Religion, Security and Human Rights" Conference at European Parliament, 10 December 2015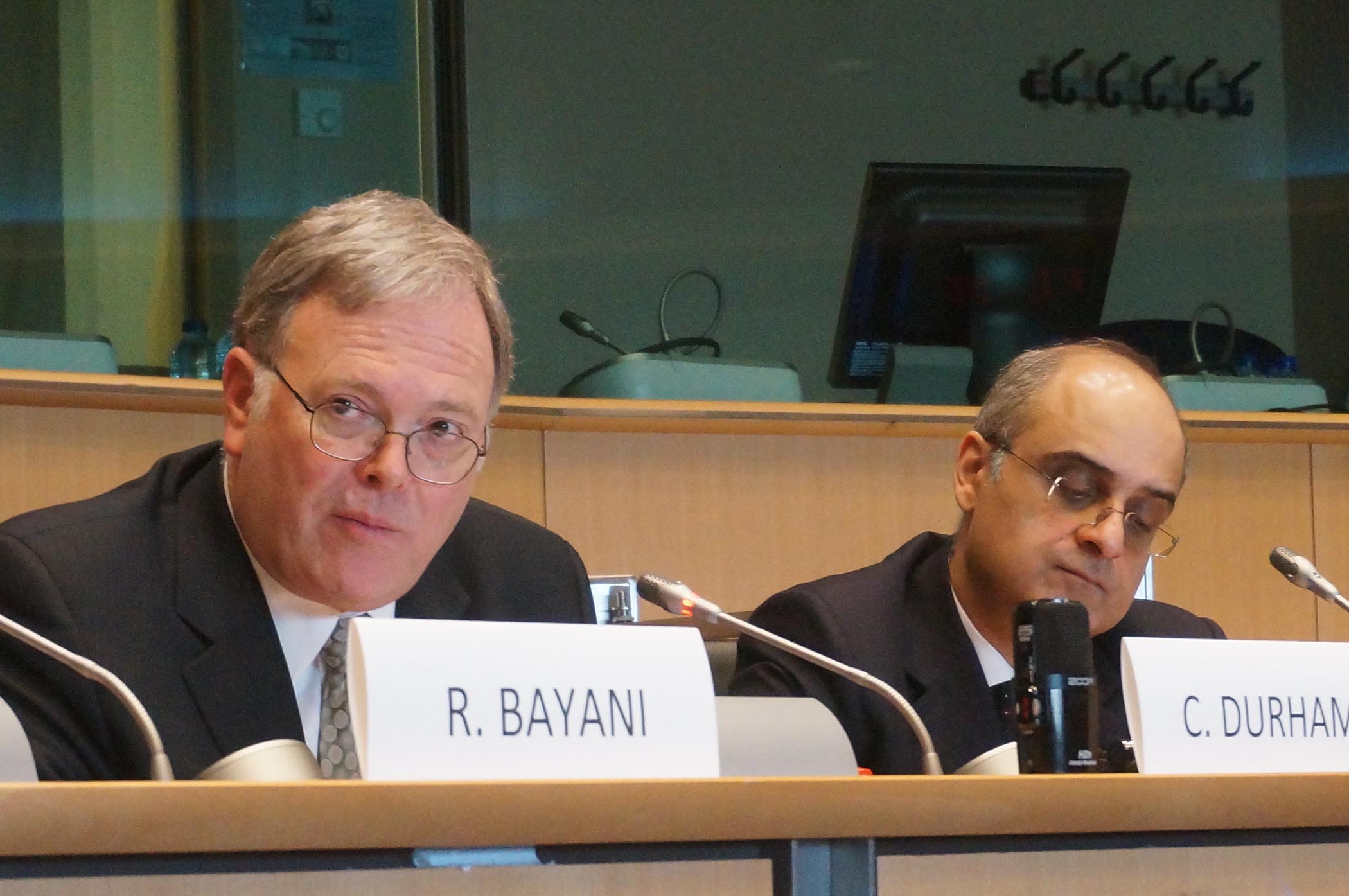 The European Platform against Religious Intolerance and Discrimination (EPRID) organized a conference on Human Rights Day, 10 December, 2015, titled "Religion, Security and Human Rights". The conference, held in Brussels Belgium at the European Parliament, included speakers such as Dr. Heiner Bielefeldt, U.N. Special Rapporteur on freedom of religion or belief, Dr. Kishan Manocha, Senior Advisor at OSCE Office for Democratic Institutions and Human Rights, Dr. Liviu Olteanu, Secretary General & Director of Conscience and Liberty from the Association Internationale pour la Défense de la Liberté Religieuse, Ms. Kalpna Devi, Human Rights Defender from Pakistan, and the Center's director, Professor Cole Durham.
The focus of the conference was upon the connection between state security, extremism and freedom of religion or belief. To an audience composed of diplomats, officials, religious leaders and human rights defenders from throughout the European Union and Asia, panelists stressed the importance of freedom of religion or belief as a fundamental right and integral to protecting security. Professor Durham stated that for a security policy to be effective, it must take into account freedom of religion and belief. "…religious convictions are among the few things that people care about more than life itself. Thus, unless situations can be defused with assurances that people can live their beliefs in peace, there is little hope for achieving lasting peace, stability and security".