Cole Durham Participates in 18th IRLA 'Meeting of Experts' at Harvard University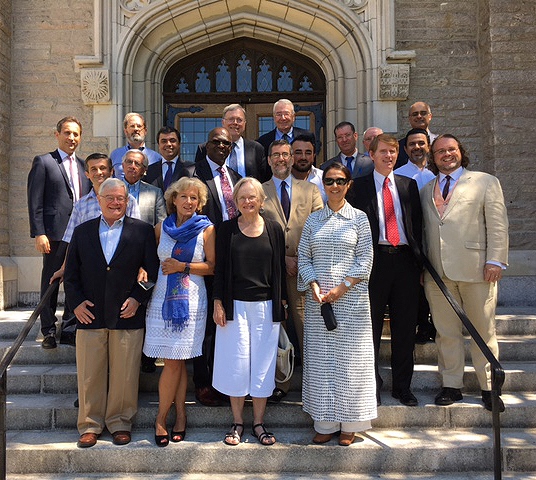 A group of scholars gathered together on August 16-18, 2016, at Harvard University for the 18th 'Meeting of Experts'. The international panel of scholars and attorneys is convened annually by the International Religious Liberty Association (IRLA), an independent advocacy organization founded by the Seventh-day Adventist Church. This year's meeting focused on the paradox that while the principle of religious freedom is gaining foothold within international law, restrictions on religious practice continue to rise.
Professor Cole Durham was among the esteemed presenters at the meeting. Other presenters included David Little, Professor Emeritus of Harvard Divinity School; Rosa Maria Martines de Codes, History Professor at Complutense University in Madrid; Pasquale Annichino, Research Fellow at the European University Institute in Florence, Italy; Dudley Rose, Associate Dean of Harvard Divinity School; Mohamed Mahfoudh, Dean of Law School at the University of Tunisia, Dr. T. Jeremy Gunn, Professor of Law and Political Science International University of Rabat and Amal Idrissi, Law Professor at the University of Moulay Ismael in Morocco.
Further coverage of the conference is available here.