Clark & Kathleen Hinckley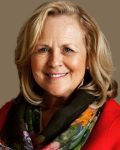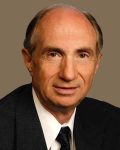 Clark B. Hinckley worked most of his career in the commercial banking industry, including as a senior officer of Zions First National Bank, where he continues to serve as an advisory director. He is the author of "Christopher Columbus: A Man Among the Gentiles," and editor of "Rescued: The Courageous Journey of Mary Goble Pay." Clark is a graduate of BYU in mathematics, and the Harvard Business School. He was born and raised in Salt Lake City, Utah.
Kathleen H. Hinckley served with Clark as mission leader in the Spain Barcelona Mission; she and Clark also served as matron and president of the Tijuana Mexico Temple. She co-authored with Clark "Taking off the Tag: A Transition Guide for Returned Missionaries." Kathleen graduated from BYU in fashion design and worked in the fashion industry in Boston and New York before her children were born. Kathleen was born in Salt Lake City and raised in Dallas, Texas. They are the parents of six children.