Center Associate Director Brett Scharffs Delivers Closing Remarks at Family Law Symposium, 28 January 2011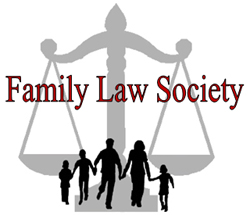 BYU Law Professor Brett G. Scharffs delivered concluding comments and reflections at a Symposium on Belonging, Families, and Family Law, held at BYU Law School on 28 January 2011. The Symposium brought together leading scholars from around the world to discuss issues relating to belonging, families, responsibilities and boundaries, and children, family recognition and exemptions.
Scharffs' paper, "Echoes from the Past: What We Can Learn about Unity, Belonging and Respecting Differences from the Flag Salute Cases," addressed the principal conference themes – belonging, families and recognition, and the issue of exemptions from general and neutral laws – through the prism of the great constitutional debate in the 1940's about mandatory participation in saluting the flag and reciting the Pledge of Allegiance. Scharffs contrasted the 1940 case, Gobitis v. Minnersville School District, where the Supreme Court, focusing on the state's right to determine appropriate means to inculcate patriotism in children, upheld a state statute compelling flag salutes in public schools that made no exemption for religious objectors. In that case, the Court emphasized that this was a general secular regulation, and that national unity, which it said underpinned national security, was a constitutional value of the highest order. Only three years later, the Supreme Court completely reversed course. In the 1943 case, West Virginia State Board of Education v. Barnette, the Court held that when state officials compelled participation in the flag salute and pledge, they "transcended constitutional limitations on their power and invaded the sphere of intellect and spirit which it is the purpose of the First Amendment to our Constitution to reserve from all official control."
Scharffs suggested that these cases reflected two very different visions of the American creed and of how to inculcate citizenship and belonging, about the respective roles of the family and the state in the education of children, and about how to accommodate conscience and difference. The lessons from these cases, Scharffs' argued, resonate deeply with current controversies that arise in family law, including the question of whether religious exemptions should be available to those with conscientious objections to facilitating gay marriages.
The articles from the Symposium, including Professor Scharffs' contribution, will be published by the BYU Journal of Public Law in May 2011.
The Symposium was sponsored by the Family Law Society and organized by BYU Law Professor Lynn Wardle. Participants were from Yale Law School (Robert A. Burt), Washburn Univeristy Law School (Linda D. Elrod), Washington & Lee Law School (Robin Fretwell Wilson),Tokyo University Law School (Akira Morita), Notre Dame Law School (Margaret F. Brinig), University of Iowa Law School (Ann Laquer Estin), Howard Law School (Laurence C. Nolan), George Mason University Law School (Helem M. Alvaré), Boston College Law School (Scott FitzGibbon), and Ben Guiron University (Ya'ir Ronen).