BYU Law School: "An ideal setting for an academic conference on religion"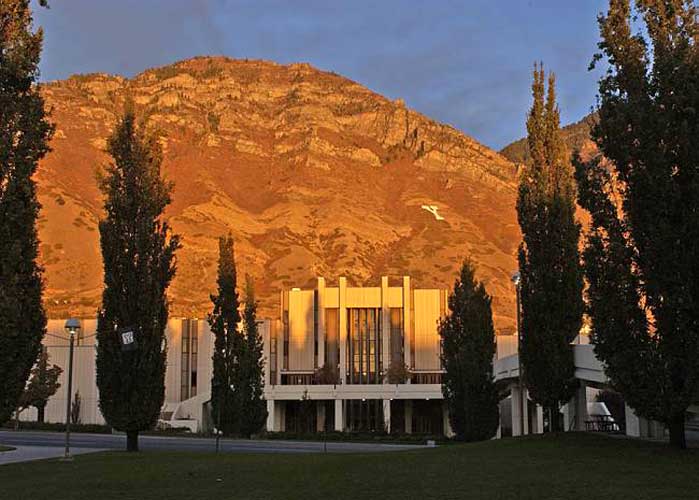 "The Center held its Eighteenth Annual International Law and Religion Symposium, "Religious Freedom in a Pluralistic Age: Trends, Challenges, and Practices," October 2-4, 2011. This event continued the tradition of bringing together a diverse group of figures involved in issues of law and religion and religious freedom to address trends, concerns, and best practices. Participants brought insights from their experience as members of the judiciary, government officials, NGO activists, media personalities, religious leaders, and scholars.
As can be imagined, the dialogue among such a group was lively and stimulating. Participants raised issues of concern while engaging in meaningful dialogue with those of varying viewpoints. For example, religious freedom jurisprudence of the European Court of Human Rights was discussed both by keynote speaker Justice Zakaria Yacoob of the South African Constitutional Court and Grégor Puppinck, Director of the European Centre for Law and Justice. The role and limits of the judiciary was also touched on by Justice Zaki bin tun Azmi, former Chief Justice of Malaysia, and Justice Anthony Randerson of the Court of Appeals of New Zealand, who also raised issues of the interplay of religion, culture, and history in Malaysia and the Pacific.
The conference also provided an opportunity to share best practices and identify trends; members of parliaments from Latin America, including Senator Hernán Larraín Fernandez from Chile, for example, recognized the important role that can be played by legislative improvements. Said Aqil Siroj from Indonesia, General Chairman of Nahdlatul Ulama, one of the world's largest Muslim organizations, addressed the role religion can play in reducing conflicts. Brian Grim, Senior Researcher from the Pew Research Center's Forum on Religion and Public Life, presented his research on international trends in restrictions on religion, which sparked animated discussion throughout the conference.
I would particularly like to thank the tremendous support of hosts, students, and other volunteers who assisted me in bringing together this year's symposium. Their commitment, service, and generosity of spirit made this, in the words of one delegate, "an ideal setting for an academic conference on religion."
We invite you to read more about Symposium 2011 and its distinguished participants in this newsletter and on our website, under Annual Symposium.
Elizabeth A. Clark
Associate Director, International Center for Law and Religion Studies