Bryant & Nicole Stirling are partners in an IT consulting firm in Houston, which services oil and gas, chemical, and gold mining industries. Bryan has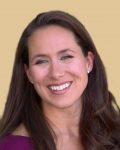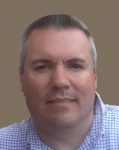 developed several pieces of custom software to help customers use historical data to improve business systems. Prior to the development of the IT consulting firm, he worked for years as a software engineer. He received an Executive MBA from the University of Utah.
Nicole Stirling is the Executive Director of the Stirling Foundation. She also serves as President of Process Wise. She had been an executive assistant to a member of the First Presidency of The Church of Jesus Christ of Latter-day Saints and for twenty years assisted area presidencies during the Church's General Conference.  Nicole worked for Elder Richard B. Wirthlin, General Authority and former strategist and pollster for Ronald Reagan, as an executive assistant, having worked for him in the research industry prior to her work for the Church. Nicole attended BYU. She and Bryant are the parents of three children.