Brett Scharffs: Religion and the Rule of Law for Vietnam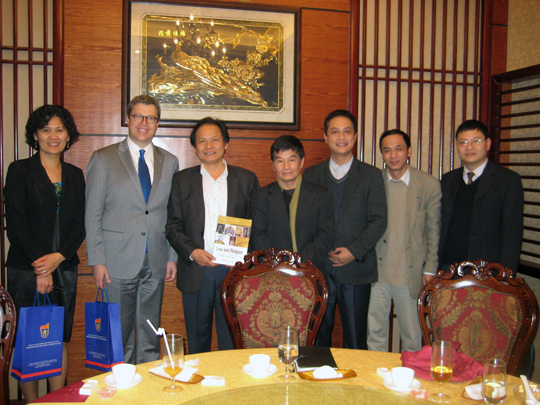 Professor Brett G. Scharffs, Associate Director of the International Center for Law and Religion Studies (ICLRS), traveled to Vietnam in March 2012 to meet with University leaders at Vietnam National University – Hanoi. While there he to delivered a lecture on "Religion and the Rule of Law: Comparative and International Law Perspectives for Contemporary Vietnam" and discuss with the Vietnamese academics possibilities for significant joint academic programs in the future.
Professor Scharffs, ICLRS Regional Advisor for Asia, is co-author, with his colleague W. Cole Durham, Jr. of the casebook, Law and Religion: National, International, and Comparative Perspectives (Wolters Kluwer 2010), second edition now in preparation.