Brett Scharffs named to Religious Freedom Institute's Board of Advisors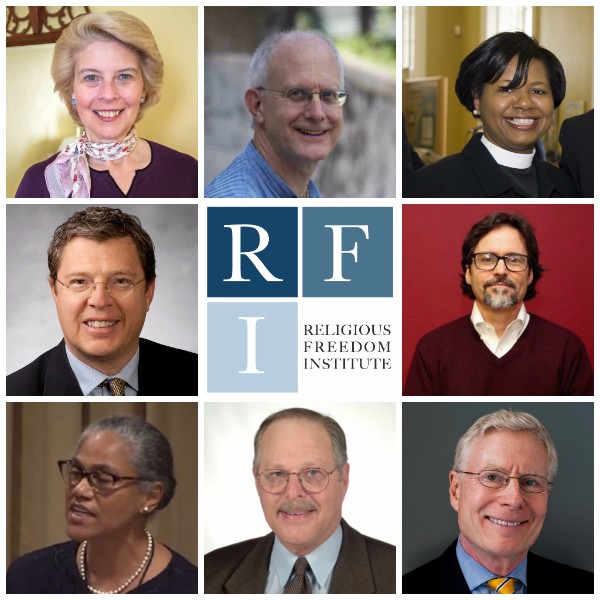 Professor Brett Scharffs, Director of the International Center for Law and Religion Studies at BYU Law School, has been named to the Board of Advisors of the newly organized Religious Freedom Institute (RFI) based in Washington, DC. RFI is an outgrowth of the Religious Freedom Project (RFP) at Georgetown University's Berkeley Center for Religion, Peace and World Affairs. Formation of the new entity, which is "committed to achieving broad acceptance of religious liberty as a fundamental human right, the cornerstone of a successful society, and a source of national and international security," was spearheaded by RFP partners Thomas Farr, Timothy Shah, Byron Johnson, and Kent Hill. Professor Scharffs is an alumnus of Georgetown University, where he earned a BSBA in international business and an MA in philosophy.
Announced on 13 February 2017, the Board consists of eight members from a diverse array of professional backgrounds and religious traditions, selected for their commitment to the mission of advancing religious freedom. In addition to Professor Scharffs, member are
Kit Bigelow – Former Director of External Relations, National Spiritual Assembly of the Bahá'ís of the U.S.
Anuttama Dasa – International Director of Communications, International Society for Krishna Consciousness (ISKCON)
Pastor Cheryl Gaines – Senior Pastor, ReGeneration House of Praise, "The Church in the Field"
Sheikh Hamza Yusuf Hanson – Co-Founder and President, Zaytuna College
Charles Haynes – Vice President, Newseum Institute, and Founding Director, Religious Freedom Center of the Newseum Institute
Rabbi David Novak – J. Richard and Dorothy Shiff Chair of Jewish Studies and Professor of the Study of Religion and Professor of Philosophy, University of Toronto
Jacqueline Rivers – Executive Director, Seymour Institute on Black Church and Policy Studies
The mission statement of RFI is to work "to secure religious freedom for everyone, everywhere." RFI is a non-profit, non-partisan organization based in Washington, D.C.