Brett Scharffs at Third Yogyakarta Short Course on Sharia and Human Rights – May 2016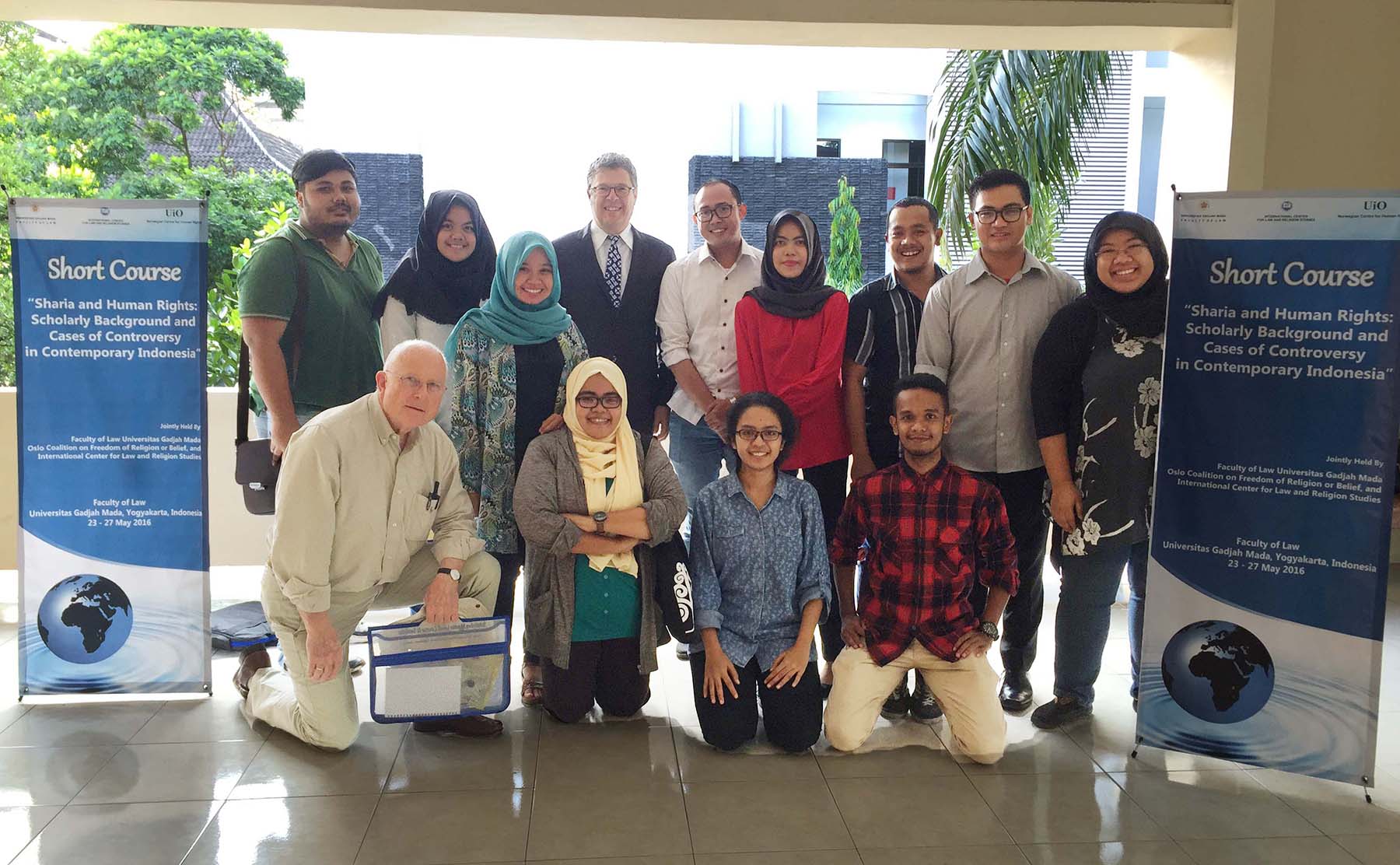 Center Director Brett Scharffs participated in a Short Course on "Sharia and Human Rights: Scholarly Background and Cases of Controversy in Contemporary Indonesia," held at Universitas Gadjah Mada, one of Indonesia's leading state universities, in Yogyakarta, Indonesia, from May 23-27, 2016. This was the third year Professor Scharffs helped organize and teach in this program.
The Short Course, which was modeled on a similar course at Muhammadiyah University that was taught for the fifth time the following week, is designed to find networks of discourse between two very different types of legal systems – International Human Rights law and Islamic Law. The course brings together leading experts from Indonesia and beyond on both human rights and Islamic law. "This course is about building bridges," Professor Scharffs explains. "We don't need bridges between things that are the same; the real challenge is to try to construct bridges between things that are different and often seem far apart. Bridges don't overcome differences, but they help us travel and communicate between different terrain." Professor Scharffs delivered two lectures and led discussions on the topics of the history and drafting of the International Declaration of Human Rights, and on the international human rights framework relating to freedom of religion, conscience, and belief.
The Short Course was jointly organized by the Faculty of Law, Universitas Gadja Mada, Yogykarta (Mahaarum Pratiwi), the Oslo Coalition on Freedom of Religion or Belief, Norway (Lena Larsen and Tore Lindholm), and BYU's International Center for Law and Religion Studies (Brett Scharffs). A textbook that is designed to be used by professors teaching courses on Sharia and Human Rights is underway and will be published in 2017, edited by Professor Syamsul Arifin (Vice Rector of the Universitas Muhammadiyah, Malang), Dr. Ahmad Nur Fuad (The IAIN Sunan Ampel, Surabaya), Ms. Cekli Pratiwi, LLM (Senior Lecturer, the Universitas Muhammadiyah, Malang), and Mahaarum Pratiwi (Lecturer, Gadjah Mada University, Yogyakarta).
Students in the course came from departments of law, human rights, and Islamic law.