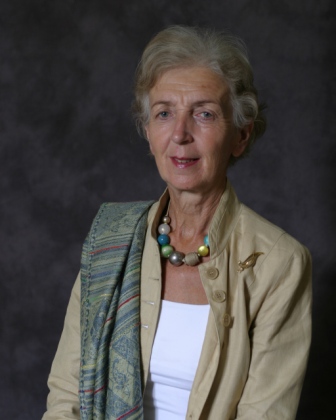 The Center was most pleased to receive Anastasia Crickley, current Chair of the European Union Fundamental Rights Agency, as a keynote speaker at the Opening Session of the 16th Annual Law and Religion Symposium at Brigham Young University on 4 October 2009. The address is available for viewing here.
Anastasia is Head of the Department of Applied Social Studies at National University of Ireland Maynooth, which plays a leading role in education and training for social justice and rights work. She was Chairperson of the National Consultative Committee on Racism and Interculturalism (NCCRI) until December 2008 and is a founder member of the Irish Commission for Prisoners Overseas and of the Migrants Rights Centre Ireland. She has long been involved in work with Travellers in Ireland through Pavee Point (National Travellers Centre), which she co-founded and chairs, as well as other groups including the National Traveller Women's Forum. Anastasia has been involved with community and local development both through the work in NUIM and as a board member of ADM and Pobal, where she played an active role in the development of equality initiatives and was part of the first joint cross border management group for the Peace and Reconciliation Programme. She was appointed to the Council of State by Mary McAleese, President of Ireland, for the period 2004-2011.
Anastasia was Personal Representative of the Chair in Office of the Organization for Security and Co-operation in Europe (OSCE) on Combating Racism, Xenophobia and Discrimination from 2004-2008. She is actively involved with Council of Europe and United Nations initiatives in the fields of human rights and discrimination. The Center was honored that Anastasia was able to be with us in Provo for the 2009 International Law and Religion Symposium.