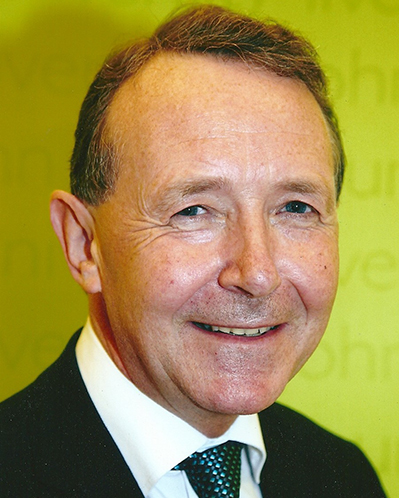 For 18 years David Alton was a Member of the House of Commons and today is an Independent Crossbench Life Peer. He began his career as a teacher and, in 1972, while still a student, he was elected to Liverpool City Council as Britain's youngest City Councillor. In 1979 he became the youngest member of the House of Commons and, in 1997, and when he stood down from the Commons, he was appointed a Life Peer. His motto on his Coat of Arms is taken from the Book of Deuteronomy: Choose Life. In 1990, with Ken Hargreaves MP, he co-founded the nonpartisan Movement for Christian Democracy which emerged from the Epiphany Group which he had convened the previous year. It published its Westminster Declaration based on six principles: social justice, respect for life, active compassion, empowerment and good stewardship. He was one of the six MPs who first called for the televised broadcasting of Parliament; one of the officers of the parliamentary committee that opposed anti-personnel land mines; one of the six signatories of the Motion that challenged the safety of the convictions of the Birmingham Six and Guildford Four; and one of the four Peers who moved the "Dubs amendment" to provide sanctuary in the UK for unaccompanied refugee children.
Lord Alton is Founder and co-chairman of the British-DPRK All-Party Parliamentary Group. He details his experiences in his book, written with Rob Chidley,"Bulding Bridges: Is there Hope For North Korea?" (Lion 2013) one of eleven books he has authored.
In Parliament, he is co-Chairman of the All Party Groups on North Korea and Pakistan Minorities.
He is Secretary and a past Chairman of the All Party Group on Sudan and South Sudan, visited the South during the civil war and visited Darfur. He has regularly highlighted the atrocities committed there, including a 2016 letter to The Times about the alleged use of chemical weapons in Darfur.
He serves as Vice Chairman of the All Party Groups on Egypt, Tibet, Eritrea, Haiti, and Uganda and the All-Party Parliamentary Group on Democracy in Burma; and is Vice Chair of the All-Party Parliamentary Group on Hormone Pregnancy Tests which was established to investigate and highlight the use of the drug 'Primodos'. He was a Founder of the All Party Group on Freedom of Religion or Belief. He is a Patron of the London-based rights group Save the Congo!